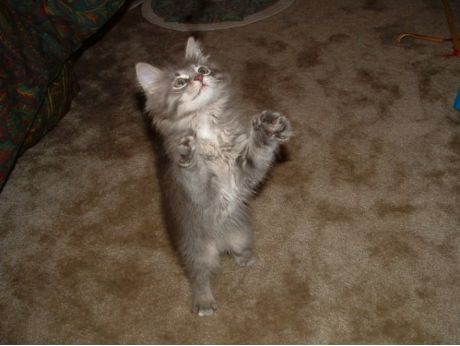 We had a good ride home. When I got to the home side of Houston, I pulled over and let her roam the car. She seemed to be happier that way, so I gave it a try. Ended up that she rode on my shoulders and slept that way. She is sooooooooooo sweet. She hasn't cried at all since I let her out of the cage. Oh, she screamed at first……… but we made it.
I have so enjoyed her that Tuesday night I totally forgot to eat supper! She is PURE entertainment! And such a love!
I'll continue to send more.
Carla