Klem/Kristina Male 3 DOB 3/20/2014 (PENDING)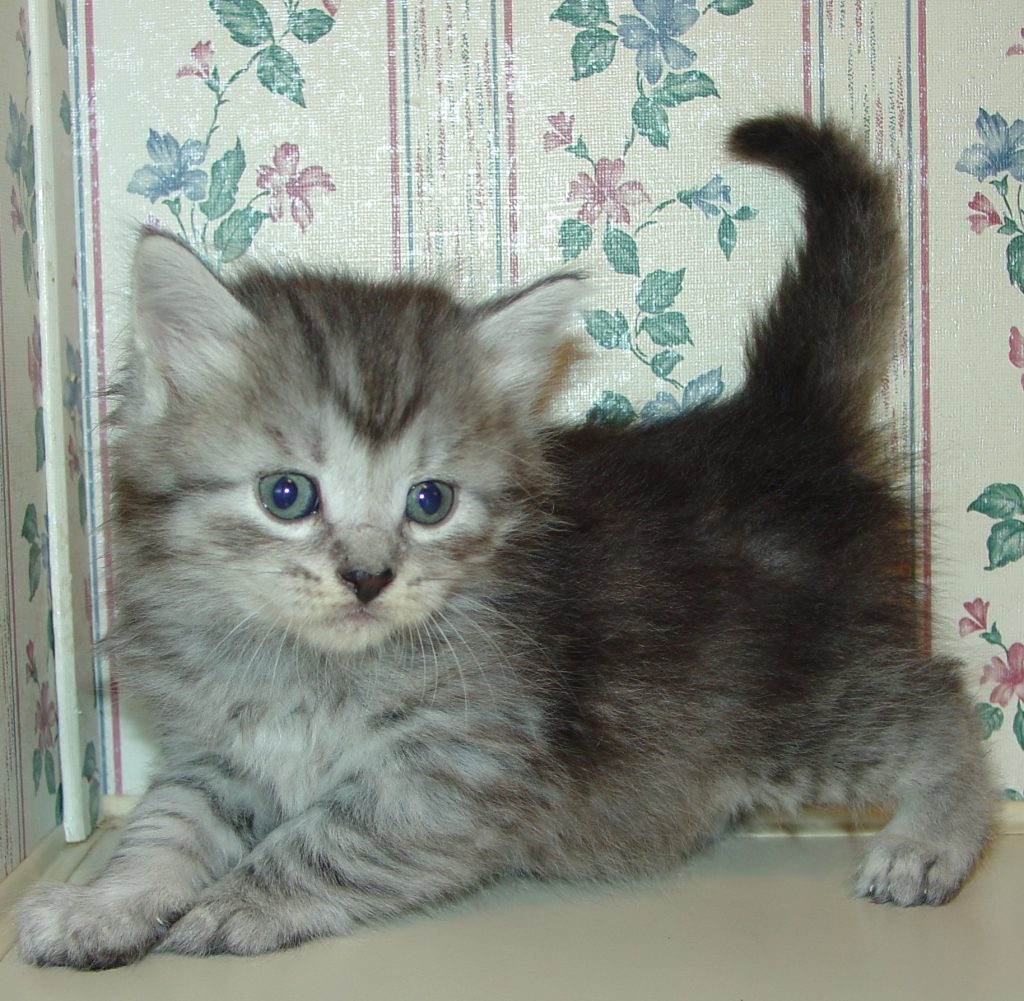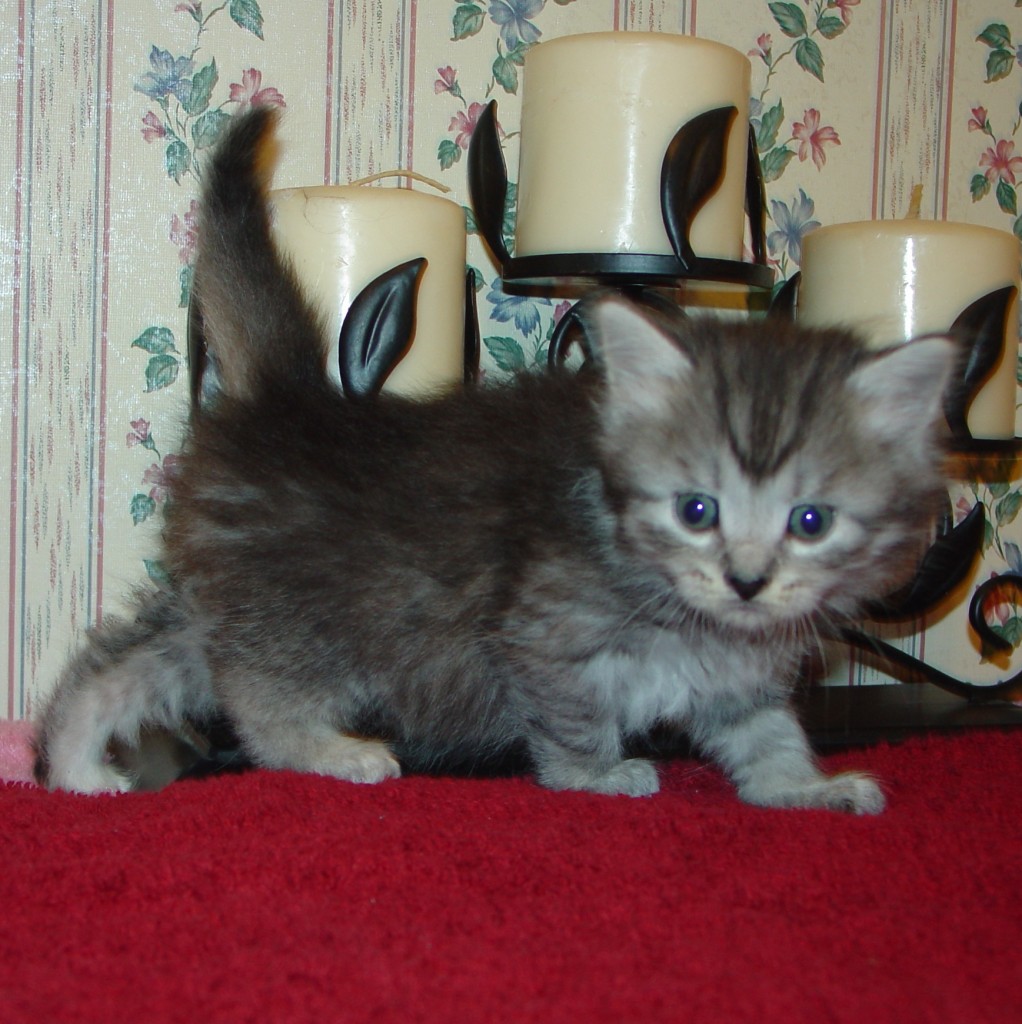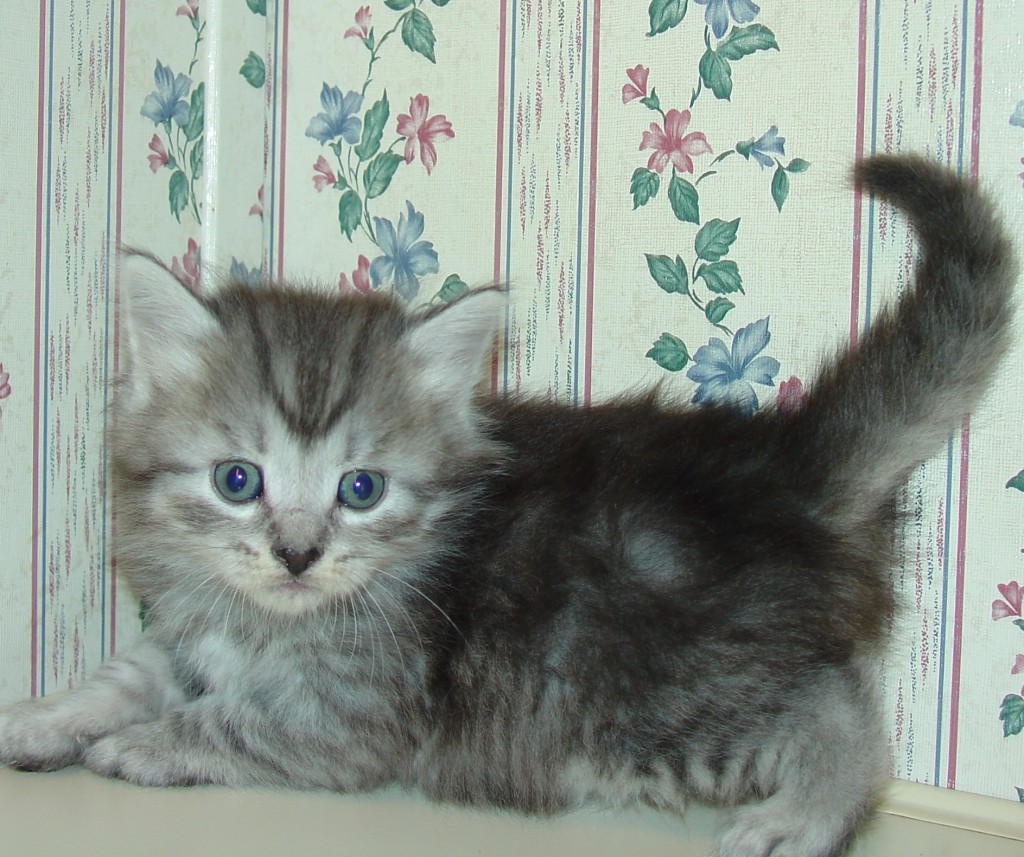 (PENDING) Beautiful Black/Silver McTabby male born on March 20th, 2014. He is the son of Klem and the grandson of  our Grand International Champion  "Gray Black" imported from Moscow. His mother is  Kristina Valenvic. This  kitten has  very good  structure and is definitely a show-off. He is in the center of any and all activity.  He loves children and will do anything to get you to play with him.   His coat is  richly pigmented with beautiful black and silver contrasting strips. He is very sweet, affectionate, and  easy to love. We believe his charisma will enable him to do well in the show ring and will certainly win your families heart at home. He will be old enough to relocate on June 12th, 2014.  His Pet price is $1000.00  Now on sale for $900.00

Please call us at (225) 687-7590 or email us for more information or to reserve Klem/Kristina Male 3 DOB 3/20/2014 (PENDING).