Klem/Kristina female 1 DOB 8/12/2014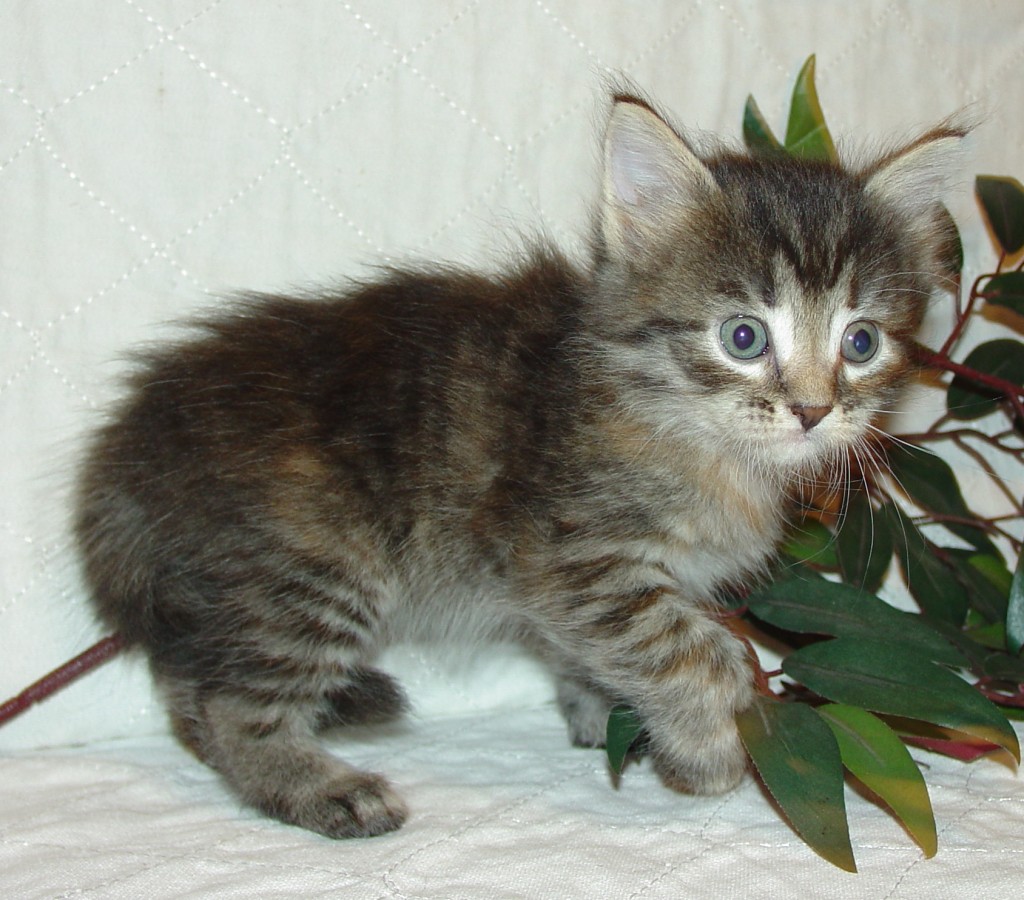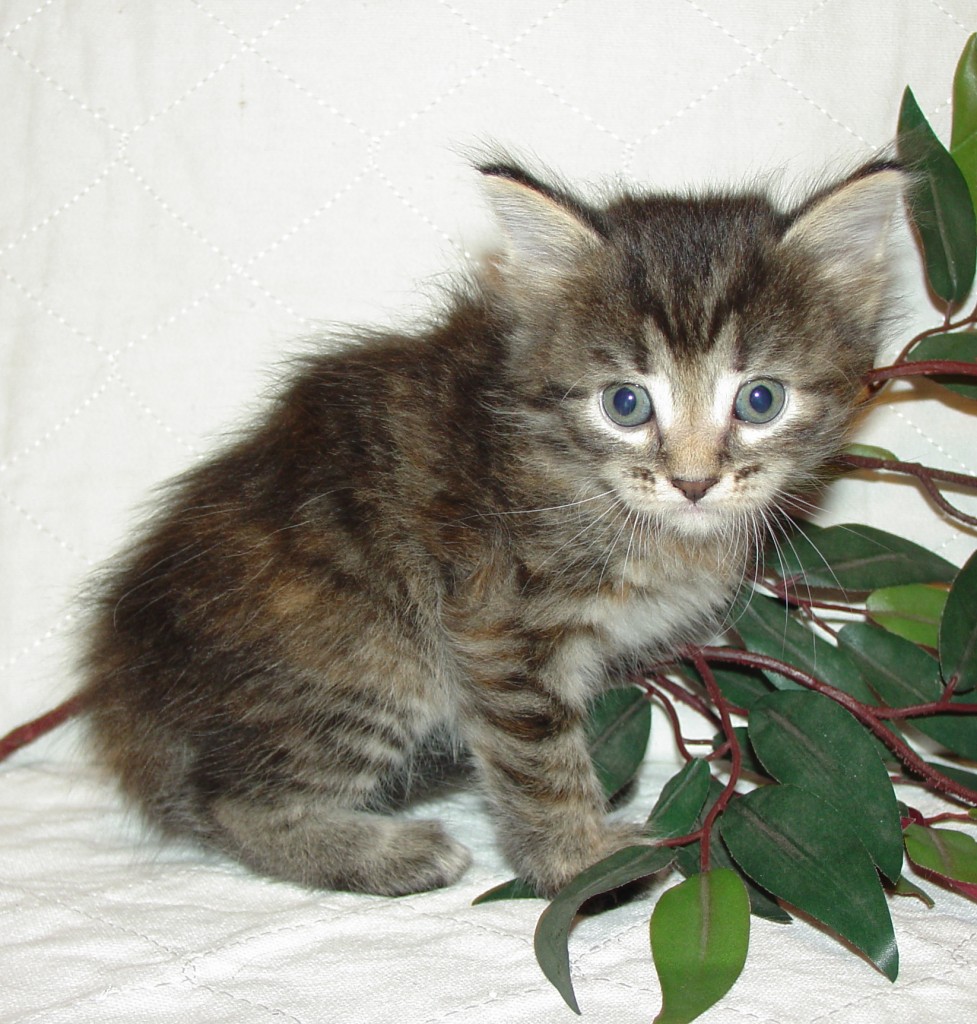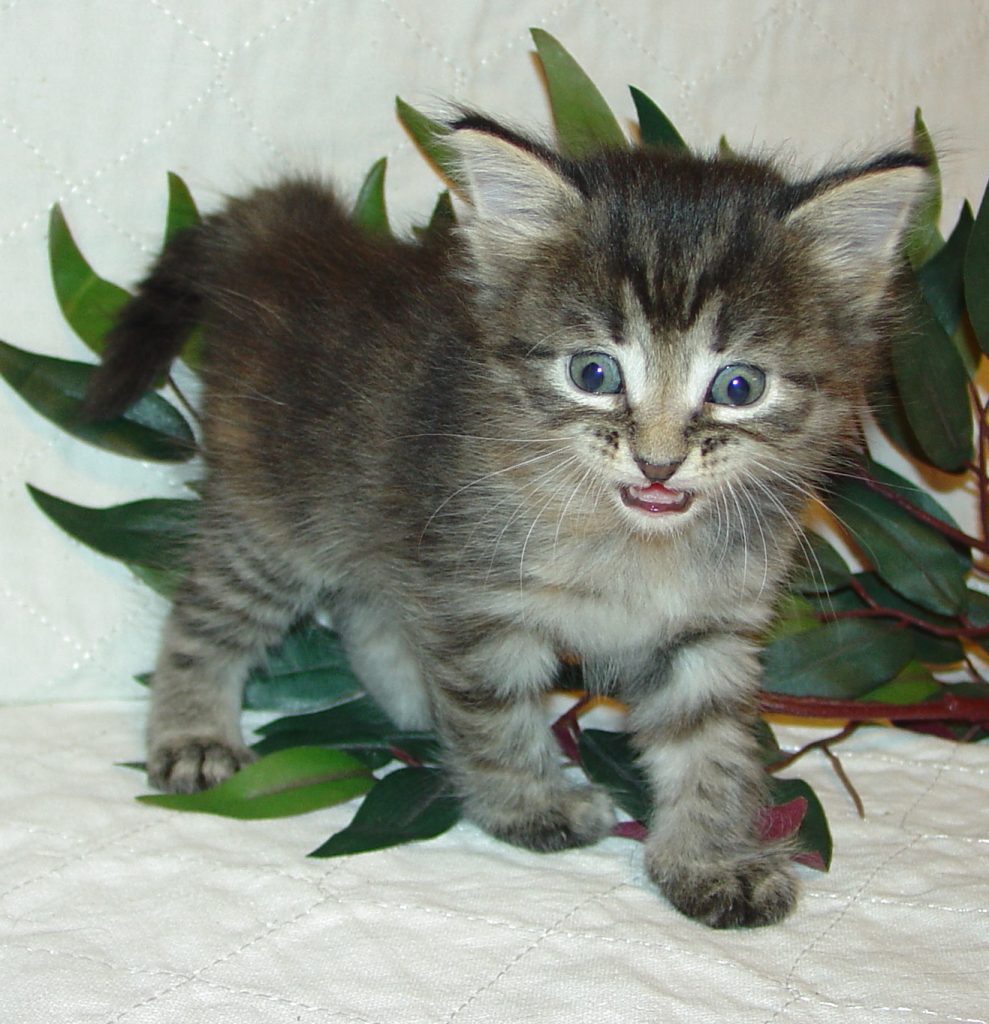 Very sweet Brown McTabby female born on August 12th, 2014. She is the daughter of "Klem" and the granddaughter of  our Grand International Champion  "Gray Black" imported from Moscow. Her mother is  "Kristina Valenvic". This  kitten has  good structure and a very affectionate personality.  Her coat is richly pigmented with beautiful contrasting mackerel forest strips. This is a Traditional Siberian Forest Cat, the most hypoallergenic of all domestic felines.  She is quite playful and loves to cuddle. She has very expressive eyes and manners.  She will be old enough to relocate to her new family on November 4th, 2014.  Her Pet price is $950.00

Please call us at (225) 687-7590 or email us for more information or to reserve Klem/Kristina female 1 DOB 8/12/2014.